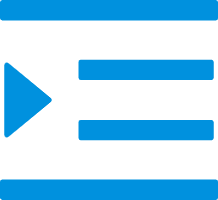 Silicone rubber products
More
Meishun Silicone tableware
Silicone tableware is a recent innovation in tableware. It is durable, and can be washed in the dishwasher. It is also heat resistant, making it suitable for high-temperature cooking.
Silicone tableware is becoming more popular because of the many benefits it offers. Silicone is non-toxic, BPA free, and heat resistant. It also does not absorb food or flavors, making it a great choice for those with food allergies. Additionally, silicone is durable and can withstand repeated use.
Advantages of Silicone tableware
Silicone tableware is becoming more popular as people learn about the environmental benefits of using nontoxic materials. Whether used for children's plates and cups, food storage containers or servingware, silicone products are healthy to use and easy to clean. Unlike other materials such as metal or plastic, silicone doesn't release toxins when it is heated, making it a safe option for both the environment and your family.
1. Waterproof silicone baby tableware is easy to wipe and clean
2. The silicone baby tableware is soft, flexible and easy to fold
3. High-temperature resistant silicone baby tableware
5. Food grade baby silicone tableware, non-toxic and safe
Top Tips for Using silicone kitchenware
Silicone kitchenware is a great choice for those who want durable, attractive dishes that can be cleaned easily. Here are some tips to help you use silicone kitchenware to its fullest potential:
1) Store silicone kitchenware in a cool, dry place.
2) Use a silicone-safe cleanser to clean silicone dishes.
3) Avoid using metal utensils on silicone cookware.
4) Avoid boiling or heating silicone cookware in the oven.
How to remove the peculiar smell on Silicone tableware
If you find that your silicone tableware has a peculiar smell, there are several ways to remove it. The most common method is to soak the piece in a solution of white vinegar and water for a few hours. Another option is to pour boiling water over the piece and let it sit for a few minutes. Finally, you can use a solution of baking soda and water to clean the surface.
How to Successfully Cook and Bake with Silicone Kitchenware
Cooking and baking can be a daunting task for those who are new to using silicone kitchenware. Here are a few tips on how to successfully cook and bake with silicone kitchenware:
1. Choose the right silicone kitchenware for the task at hand. Silicone baking mats, bowls, utensils, and molds are perfect for making cookies, brownies, cakes, and other treats.
2. Read the product instructions carefully before starting.
Silicone kitchenware is a great way to cook and bake, as it is easy to clean and durable. Here are some tips on how to successfully use silicone kitchenware:
1. Preheat the oven before cooking or baking anything in silicone kitchenware. Silicone does not absorb heat like metal or glass, so it can quickly overheat.
2. Always use a non-stick cooking spray when using silicone kitchenware.
China Silicone tableware manufacturer, factory, supplier
Our Silicone tableware suits are available in a variety of colors, including boys and girls. According to the true evaluation of our customers on our service, price and quality, they are very satisfied. Before we pack the products and ship them, we go through three strict quality inspections and arrange transportation after confirming that there are no problems with the goods.
Silicone tableware manufacturer believes in environmentally friendly manufacturing processes. They use hydrocarbons and renewable energy sources to power their facilities. This helps them protect the environment.
You can follow the link to see our facebook homepage.
Click on the link to go to our LinkedIn homepage.
You can also click the link below to enter our YouTube homepage to view.
Click on the link to go to our twitter.