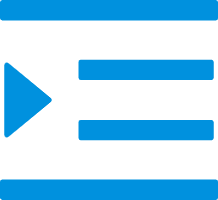 Silicone rubber products
More
Meishun Silicone accessories
There are endless possibilities when it comes to silicone accessories. Whether you're looking for a new case for your phone, a new cap for your pen, or a new strap for your watch, silicone accessories offer a variety of colors, styles, and prices to fit any personality. Silicone accessories are also easy to care for, requiring just a little soap and water to clean.
Silicone is a popular material for making accessories because it is soft, non-toxic, and durable. Silicone is also heat resistant, meaning that it can be used to make products that will withstand high temperatures. This material is often used to make earrings, bracelets, and other small accessories.
silicone accessories are becoming more popular than ever. They come in a variety of colors and styles, and can be used for a variety of things. They are also very affordable, which is why they are gaining popularity.
silicone accessories can be used in a variety of ways. They can be used to make products easier to hold or grip, and they can also be used to improve the appearance or function of a product. silicone accessories are available in a variety of colors and styles, and they are easy to clean.
Silicone accessories Product Advanages:
The silicone accessories are made of high-quality silicone, which is non-toxic, odorless, and environmentally friendly.
The accessories are soft, flexible, and durable.
They are easy to clean and can be reused over and over again.
The accessories are heat resistant and will not melt or warp in the sun.
They come in a variety of colors and styles to suit your needs.
What should I do if the silicone product has a peculiar smell
If you notice a peculiar smell coming from your silicone product, there are a few things that you can do in order to determine the cause. First, make sure that the product is not overheated or damaged. Second, try to determine if the smell is coming from the silicone itself, the sealant that is used to keep the silicone in place, or the surrounding area.
If you have purchased a silicone product and it has a peculiar smell, there are a few things you can do. First, make sure that the product has been stored properly. Second, try to determine the cause of the smell. Third, try to remove the smell by washing the product with soap and water. Fourth, try using a deodorizer if available. Finally, if all of these measures fail to remove the odor, you may need to contact the manufacturer or return the product.
Common quality problems and influencing factors of silicone products
Silicone products are becoming more popular, but there are some quality problems that consumers should be aware of. Problems with silicone products can include: leaking and bursting, discoloration, odor, and in extreme cases, cancer. There are a number of factors that influence the quality of silicone products. These include the type of silicone used, the manufacturing process, and the storage and handling conditions.
China Silicone accessories manufacturer, factory, supplier
Meishun - A silicone accessory manufacturer in China has been supplying high-quality silicone products to the domestic and international markets for years. The factory is well organized and produces a wide range of silicone items, including Protective mask silicone accessories,Silicone strap,Silicone pad,Mask silicone adjustment buckle,E-cigarette nozzle cover,silicon wristbands, silicon bracelets, silicon key chains, silicon earrings, and silicone phone cases. The silicone products are of excellent quality and are frequently praised by customers.
If you're looking for silicone accessories, you've come to the right place. We have a wide selection of options to choose from, and we're always updating our inventory so you can find the perfect accessory for your project. From silicone dust masks to silicone bands, we have everything you need to get the job done right. So don't wait any longer, shop with us today and get started on your next project!
Meishun Silicone products is one of the leading Silicone tableware, Silicone daily necessities Manufacturers and Suppliers.Focus on producing high-quality products with complete specifications.
You can follow the link to see our facebook homepage.
Click on the link to go to our LinkedIn homepage.
You can also click the link below to enter our YouTube homepage to view.
Click on the link to go to our twitter.